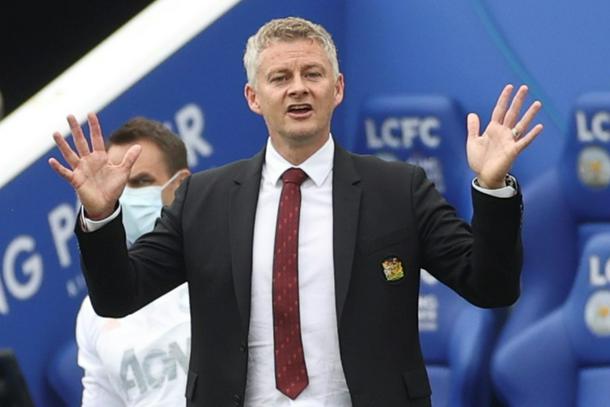 Manchester United boss, Ole Gunnar Solskjaer, refused to blame a lack of signings for his team's poor showing against Tottenham in the Premier League.
The Red Devils endured a calamitous game, losing 6-1 at home and having Anthony Martial sent off in the first half.
Solskjaer was furious with his players for their effort and said as much in his post-match interviews.
read also:Luke Shaw: Man Utd players let everyone down
He also did not lay the blame on the door of the club's board, who have not been as quick to conclude transfer deals as the club's supporters would like.
The Norwegian told the club's website: "We defend as a team, we defend from the front, we defend as a group and whoever we're linked with doesn't mean it's true, does it?
"We're going to be linked with players all day long but we need as a group and a team to get the performances as we were before the lockdown or after the restart when we were a very good defensive team and we didn't concede loads of goals.
"With the talented players [we have] it's something I have to look at because we can't be as open as we were."
The post Solskjaer: We can't rely on defensive signings appeared first on Sporting Life.