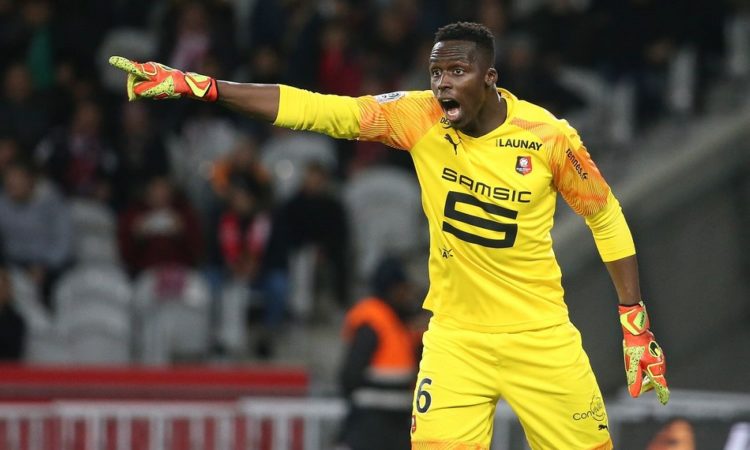 Chelsea manager, Frank Lampard, has revealed that new signing Edouard Mendy is the number one keeper at the club.
Mendy was involved in the team against Sevilla in the UEFA Champions League group stages.
The Blues played out a 0-0 draw with the Spanish side.
Mendy got a clean sheet, and Lampard believes he will go from strength to strength as he gets to know his new teammates.
read also:​Chelsea keeper Mendy could make shock return for Sevilla
"I think the way he has played in the three games since being here, he has played very well. Made a good save today, two clean sheets," Lampard told reporters when asked if Mendy was now his first choice in goal.
"So at the minute, yes. I said when he came in it was good for competition. We knew his qualities and he is showing them already.
"So as it stands, yes it is. But that always remains something that is up for grabs, so that is why you have competition at clubs. The way he is playing I am very happy."
The post Lampard: Mendy is my number one appeared first on Sporting Life.