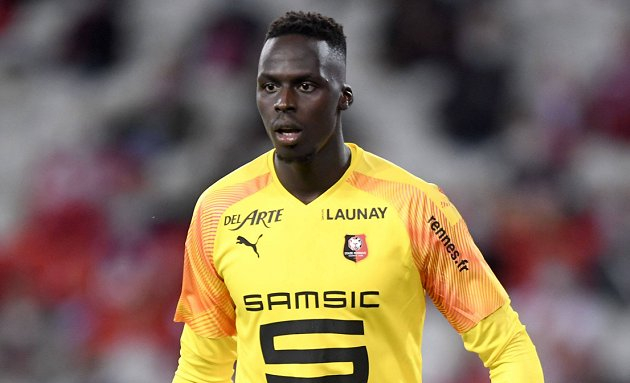 New Chelsea signing, Edouard Mendy, has revealed that he's committed to succeed as the club's first-ever African goalkeeper.
Senegal international Mendy joined Chelsea last week from Rennes.
He declared: "The brightest African talents have played for this club: Drogba, Essien, Eto'o, Mikel.
read also:Mendy: I'm fit to make Chelsea debut against West Brom
"When you see this, you want to follow in their footsteps. As for the goalkeepers, I am the first, and I am very proud of this, this is a great responsibility."
As for his match fitness, Mendy added: "Although I haven't played for a while, I trained with Rennes as usual. We recently played a match behind closed doors and I took part. I feel great."
The post Mendy: I'm committed to succeed as Chelsea's first African goalkeeper appeared first on Sporting Life.