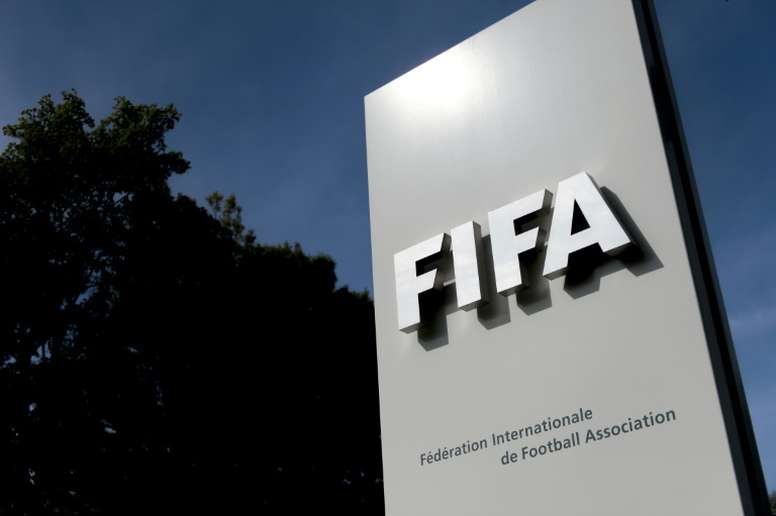 Approval of a revised budget and FIFA's annual report are among the main items on the agenda for the worldwide body's first remote Congress.
FIFA decided to organise the annual gathering of its membership virtually due to travel restrictions and other measures imposed in response to the coronavirus pandemic.
The worldwide body predicted a $120 million (£91 million/€102 million) drop in revenue until 2022 in its revised four-year budget, set to be approved by the membership during the Congress.
The drop of $120 million in revenue is expected as a result of the coronavirus crisis.
COVID-19 and its impact on football and FIFA will also be discussed during the Congress.
As part of its COVID-19 relief plan, FIFA is planning to release $1.5 billion (£1.1 billion/€1.3 billion) in funding to ease financial concerns in football across the world.
FIFA is also set to approve statute changes which will allow for its Congress to be staged "by teleconference, by videoconference or by another means of communication".
Members will also be deemed present if they cannot attend the meeting in person but join virtually, while proxy voting will also be allowed when the Congress takes place remotely.
The annual report, which shows the gross salary awarded by FIFA to its President rose to more than $3.2 million (£2.4 million/€2.66 million) in 2019, will be approved at the Congress.
read also:Nigeria moves up in FIFA rankings
The Congress will be led by Gianni Infantino, who remains the subject of a criminal investigation in Switzerland over dealings between the FIFA President and Swiss Attorney General Michael Lauber.
FIFA's Ethics Committee has already opened and closed a probe into the meetings Infantino held with Lauber, while the worldwide body embarked on a public relations offensive in the wake of the investigation being launched.
Infantino, re-elected FIFA President at the organisation's last Congress in June 2019, denies wrongdoing.
The post FIFA members set to gather online for first virtual Congress appeared first on Sporting Life.