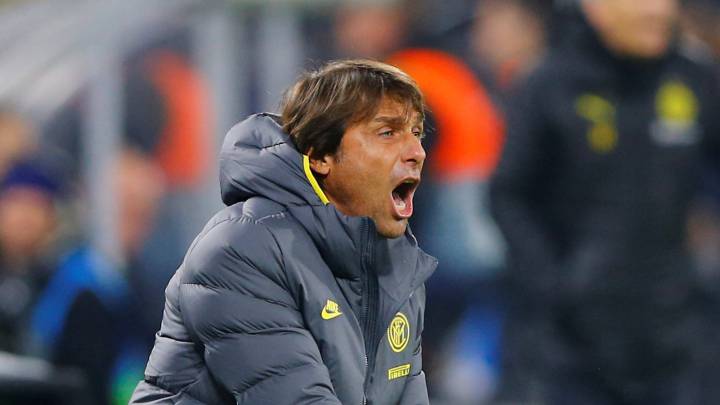 Antonio Conte vowed Inter should not be portrayed as Italy's footballing "saviours" as they battle for UEFA Europa League glory.
A semi-final against Shakhtar Donetsk awaits coach Conte and his team on Tuesday in Dusseldorf, with the prospect of ending the season with silverware.
Attentions have turned to Inter at home after Juventus fell to Lyon and Napoli lost to Barcelona in the UEFA Champions League last-16, while Atalanta bowed out to Paris Saint-Germain in the quarter-finals of the same competition.
The Nerazzurri represent Italy's last hope for a European trophy this season, but Conte dismissed the notion they are playing for the nation.
The former Italy and Juventus boss said in a news conference: "We don't consider ourselves the saviours of the country, we've made our journey without looking at the others.
read also:Van Persie: 'Conte gave Inter structure'
"Our goal is to improve ourselves. Personally, if we achieved a European success I would be happy for the club, not for myself. I'm not thinking about my personal record but about the club that decided to hire me."
Conte looks set to have to cope without the injured Alexis Sanchez, with the Chilean battling to recover from a hamstring injury.
The post Don't call my Inter team the 'saviours' of Italy, says Conte appeared first on Sporting Life.